#4:  Phone Hacking in the UK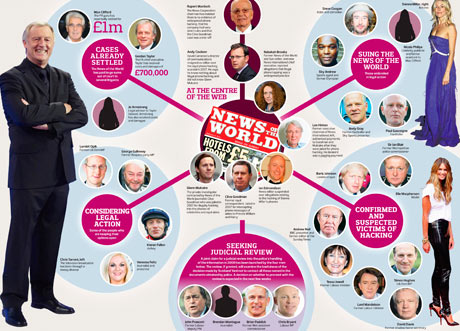 Summary:  Reporters from the UK's News of The World hacked into the voicemail of several people, including a murder victim, to gather information.
Details:  http://en.wikipedia.org/wiki/News_International_phone_hacking_scandal
Why Significant?  Insiders became hackers and brought down a newspaper and seriously damaged the News Corporation.  More importantly, this episode showed how hacking becomes part of our everyday lives–reminding us that hacking doesn't require strong knowledge of computer systems.