According to w3techs.com today PNG image file format became more popular than GIF
Source: http://w3techs.com/blog/entry/the_png_image_file_format_is_now_more_popular_than_gif
Summary:
The PNG image file format has been created in 1995 as a response to some patent issues around the then-prevailing GIF format. PNG has gained popularity ever since, and it is now used on more websites than GIF.
PNG is now used on 62.4% of all websites, just ahead of GIF with 62.3%. GIF was leading by more than 15% one year ago.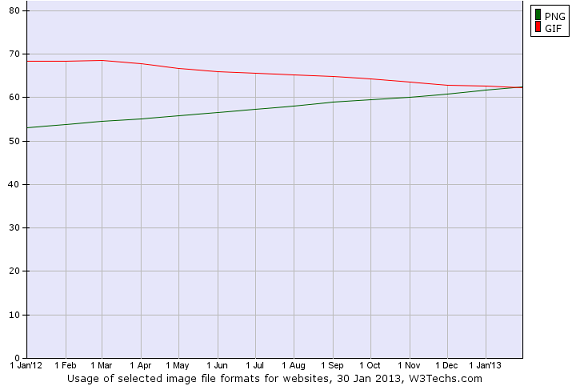 PNG is now the most popular lossless image compression format on the web. Only the lossy JPEG, which is the most appropriate format for photographs, is used on more sites.